The Wellness Galerie: 3,000 m² dedicated to your wellbeing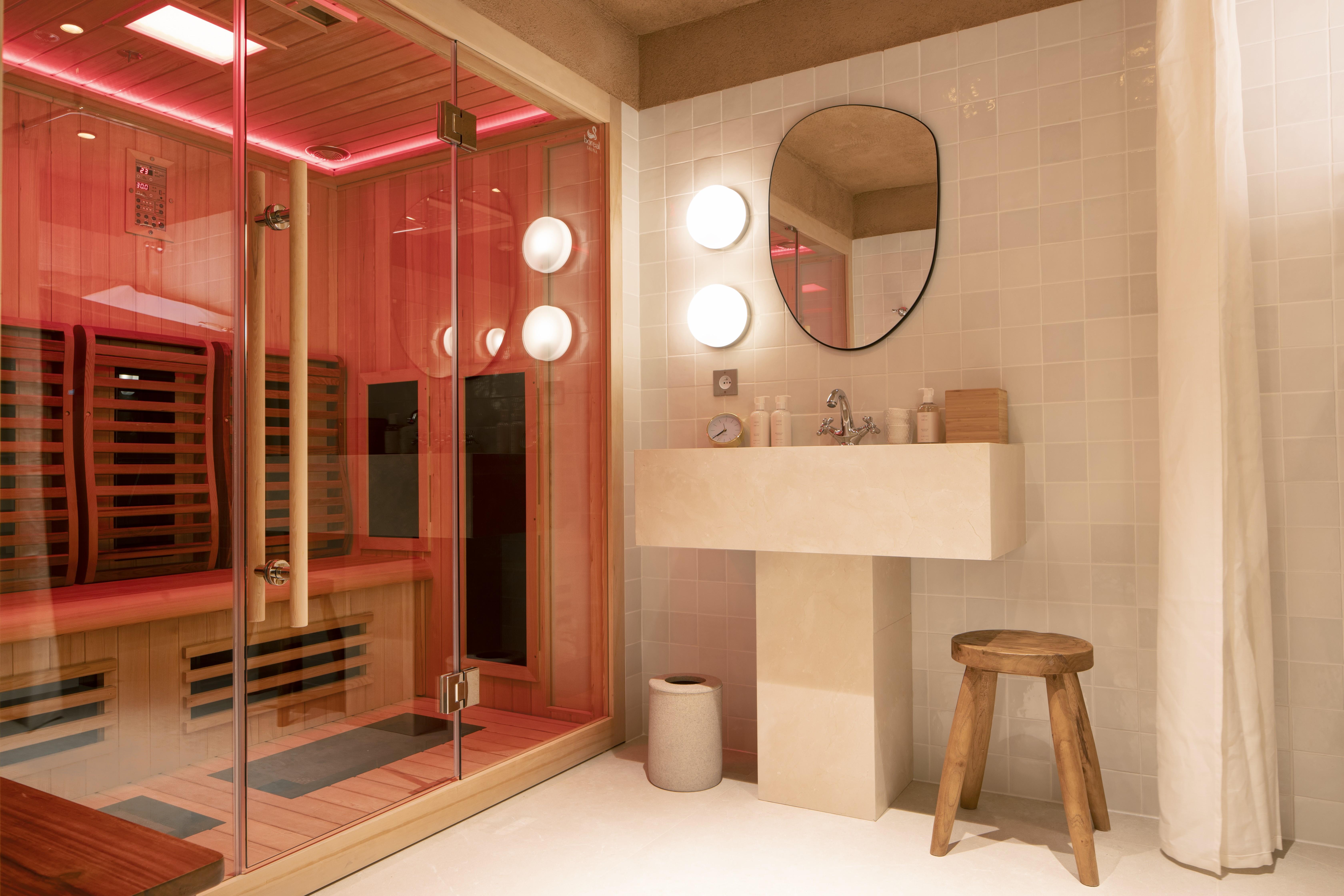 Whether you are in Paris for pleasure or business, don't forget to take some time out for relaxation and wellness. The Hotel O.lysée team has found the ideal place to refocus, decompress, let yourself go, relax, and chill out: the brand new Wellness Galerie at the Galeries Lafayette Haussmann department store.
A holistic concept based around wellness
Forget about separate fitness rooms, beauty and treatment centres, the Wellness Galerie is based on a holistic concept of wellness. This new idea brings exercise, care and wellness together in one convenient place. The setting is inspired by the curvaceous aesthetic of the 70s. Nothing troubles the eye, and everything invites you to relax and forget your tensions. What's more, thanks to the deep couches and a health food bar as well as intimate booths where you can share treatments with your loved one or your girlfriends, conviviality is a major part of the ethos. Fancy a facial, a yoga session or some invigorating me-time in the sauna? Everything is there on site!
Visit the Wellness Galerie
Located on the ground floor of the famous department store on the Boulevard Haussmann, the Wellness Galerie of the Galeries Lafayette reinforces the brand's proud reputation. Trendy brands, sportswear, cosmetics and care products, an elegant and stylish environment, the excellence of the savoir-faire… Here you'll find in every detail everything that has made the Galeries Lafayette a success for more than 125 years. So, whether you want a relaxing day as a couple, a massage with friends or just an opportunity to devote yourself to your wellbeing, the Wellness Galerie is the address to remember.
Take advantage of your stay at the O.lysée Hotel and treat yourself to a wellbeing break at the Wellness Galerie.
******
Discover the Wellness Galerie and book a reservation here
Photo: @copyright thibaut voisin
---
O.lysée Hôtel, a new fancy yet accessible and confidential address in the heart of the 8th district of Paris