In the heart of the Parisian Golden Triangle: the Avenue Montaigne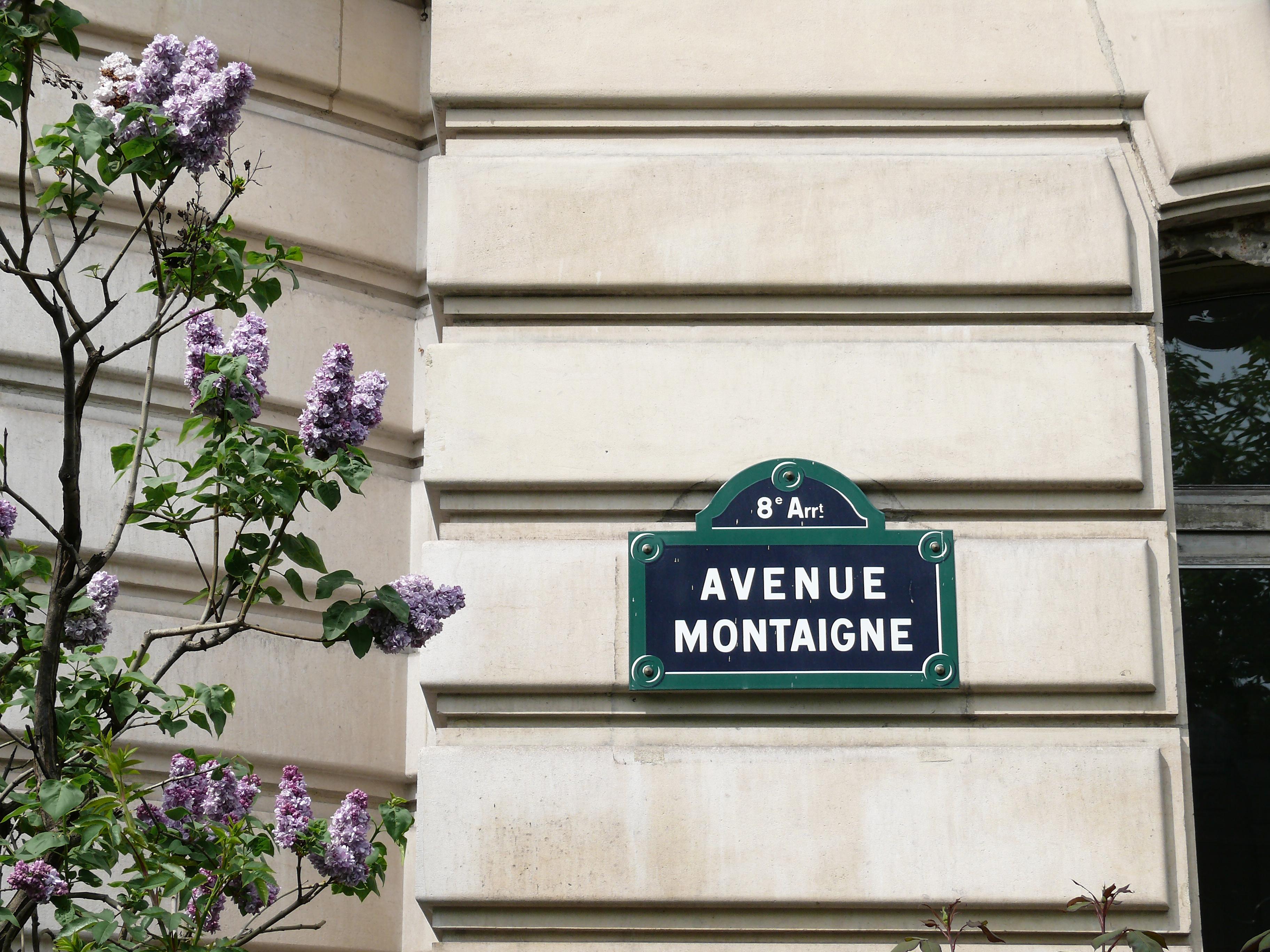 Between the Place de l'Alma and the Champs-Élysées roundabout is the most luxurious of Parisian streets, the Avenue Montaigne. Discover the Parisian art de vivre on the Avenue Montaigne, just a five-minute walk from the O.lysée Hotel…
The temple of haute couture
After the Second World War, Christian Dior set up his first fashion house at number 30, Avenue Montaigne. He was quickly followed by many other fashion designers, giving the street the prestigious reputation it enjoys today. The Avenue Montaigne boasts a wealth of the world's top fashion brands, including Chanel, Louis Vuitton, Chloé, Céline, Thierry Mugler, Yves Saint-Laurent, Prada and Gucci. A stroll along the Avenue Montaigne is also an opportunity to admire architecture that is rare in Paris. Wide pavements adorned with trees separate the buildings from the road. The buildings have small British style front courtyards with railings and gates, giving the street a distinctive character.
A day on the Avenue Montaigne
From the Champs-Élysées roundabout to the Pont de l'Alma, which commands an impressive view of the Eiffel Tower, the Avenue Montaigne is perfect for a stroll. Take the opportunity to taste other pleasures as well, for example, by stopping by at Monsieur Dior. Under the watchful eye of chef Jean Imbert, this restaurant offers Christian Dior's favourite dishes in particularly gourmet-oriented and refined versions. The pâtisserie also welcomes you throughout the day with its irresistible temptations. Or you can discover one of the most beautiful views of Paris from the vantage point of Gigi's, a restaurant decorated in the Milanese style and offering sublime Italian cuisine.
Immerse yourself in the heart of Parisian chic during your stay at the O.lysée Hotel by taking a stroll along the Avenue Montaigne. Enjoy a refined shopping spree coupled with a gourmet break. And don't miss the event of the moment: the opening of the Jacquemus pop-up store!
******
Photo: Bruno Bleu
---
O.lysée Hôtel, a new fancy yet accessible and confidential address in the heart of the 8th district of Paris